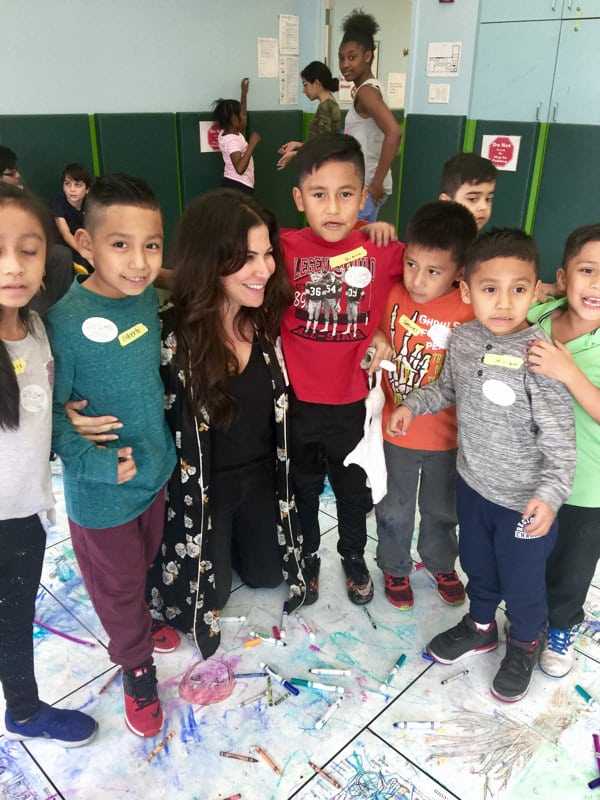 The entire Alphabet was created in two Super Sized Murals for the school's gym.
Children are using the murals to learn vocabulary and also create their own authentic art. Their created "Tiles" are cut & applied at the school classroom walls & ceilings.
With more than 600 English words, interactive limitless coloring & developmental easy literacy, this mural maximized the value of collaborative social responsibility & art ethics, helping children to thrive.