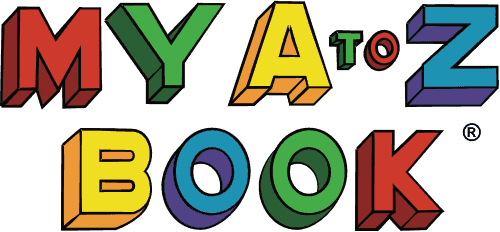 My A To Z Book is a new, innovative, educational coloring book.
It enables children to improve their reading skills and learn English vocabulary by using a visual index method.
My A To Z Coloring Book is a 4-in-1 Interactive Alphabet Adventure: Read, Color, Discover and Learn over 500 words in English.
Inspire child's language development during reading time.
With My A To Z Book children learn about different places while following Adam and Eppeh, the bunny puppet, on their journey.